Booklet printing | Print Pdf Online - No minimum
Share
Description

About Binding
1.Saddle Stitch Binding
Saddle Stitch Binding is the most popular book binding type for Booklet PDF Printing. The maximum page count of saddle stitch binding at HomeinnkPrint is 64 pages(32 sheets). Visit the blog: The 4 Most Popular Book Binding Methods to learn more details of different binding types.

Easy to carry, beautiful, Saddle Stitching Binding is very suitable for the script of a movie or drama.
About the cover:
We will print the first page of your pdf as the cover if you choose color printing or b&w printing.
As for the pdf without any picture on its first page, we offer 4 single color printing opition.
How to add an image cover or your own designed cover to PDF file online? Click here: pdf online edit.
You might ask "What if the page count of my pdf document is over 64?", we recommend Wire Bound book as your choice.
2.Wire Binding

Note:
Wire binding works excellent when dealing with documents under 260 pages(130 sheets).

Two transparent matte plastic sheets will add to the outsides of the original covers to give your inner paper the best protection, the first page will still look great. About the color of wire, two colors optional, black and white, two types of wire will??be assembled randomly when we bind, contact us if you want one of them.
Well, if wire binding can't satisfy your demand, either, don't worry, we also provide another option: perfect binding, which can bind up to
500 pages(250 sheets). 
Visit the blog: 
The 4 Most Popular Book Binding Methods
 to learn more details about perfect binding.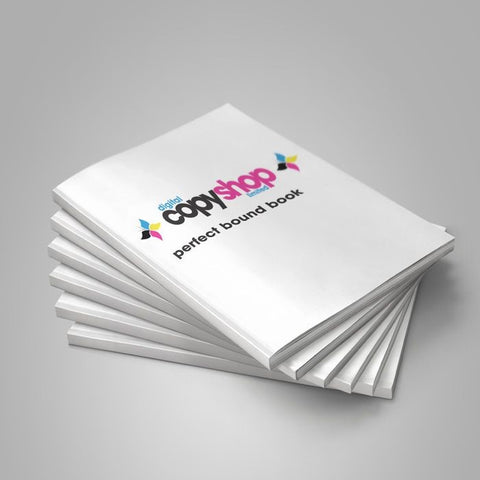 Details
Size Chart:
B5 compared to A4 and A5. (A5 is the smallest one)